Youth olympic games | freeSki & Snowboard | Slopestyle & Half-pipe
Leysin, January 16 – 22, 2020 
The Youth Olympic Games are an international Olympic sporting event of the highest level for athletes aged 15 to 18.
They combine sports performance, culture and education in an authentic celebration of sport with a festive atmosphere. The aim is to encourage young people to adopt and represent the positive values of sport – respect for others, for themselves and for our environment; friendship between people and cultures; and, excellence in self-giving – and to become sports ambassadors throughout the world.
Throughout the Youth Olympic Games, Leysin will be celebrating. In the tennis hall, in the centre of the village, there is Leysin's « Freestyle Hall ». Open to all, completely free of charge, this hall will allow you to practice various urban sports such as Parkour, Trampoline, skateboard, etc. A Food & beverage area will also be available as well as a stage to host concerts and enjoy these Games in a festive atmosphere.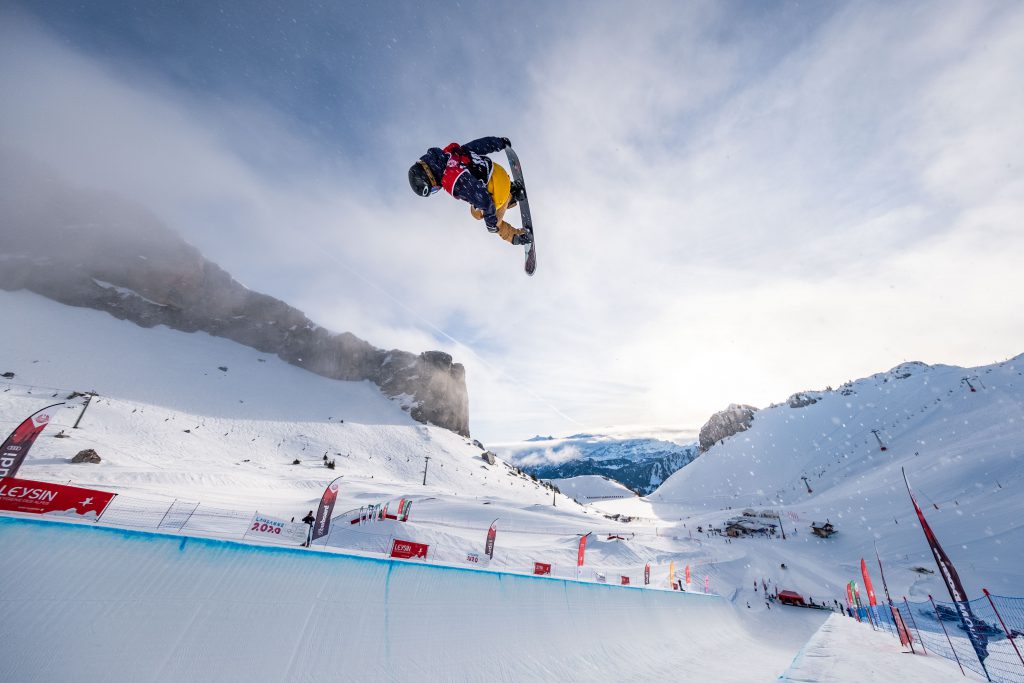 schedule
Competitions
16 – 17 January :
Trainings
saturday –  18th January :
Womens Freeski & Snowboard Slopestyle 
Qualifications | 9h30 – 13h30
Finals | 14h00 – 15h30
Award ceremony | 16h30 – 17h30
Sunday -19th January :
Mens Freeski & Snowboard Slopestyle 
Qualifications | 9h30 – 13h30
Finals | 14h00 – 15h30
Award ceremony | 16h30 – 17h30
MODIFICATIONS POSSIBLE ACCORDING TO THE WEATHER OF THE DAY
Monday – 20th January :
Womens/Mens Snowboard BIg-Air Qualifications
Womens/Mens Freeski Halfpipe
Qualifications | 9h30 – 13h30
Finals | 14h00 – 15h30
Award ceremony | 16h30 – 17h30
Tuesday – 21st January :
Womens/Mens Freeski BIg-Air Qualifications
Womens/Mens Snowboard Halfpipe
Qualifications | 9h30 – 13h30
Finals | 14h00 – 15h30
Award ceremony | 16h30 – 17h30
Wednesday -22nd January :
Womens/Mens Freeski & Snowboard BIg-Air Finals
Finals | 10h00 – 13h30
Award ceremony | 14h30 – 16h3
Leysin freestyle open 2019 - JOJ 2020 Pre-event